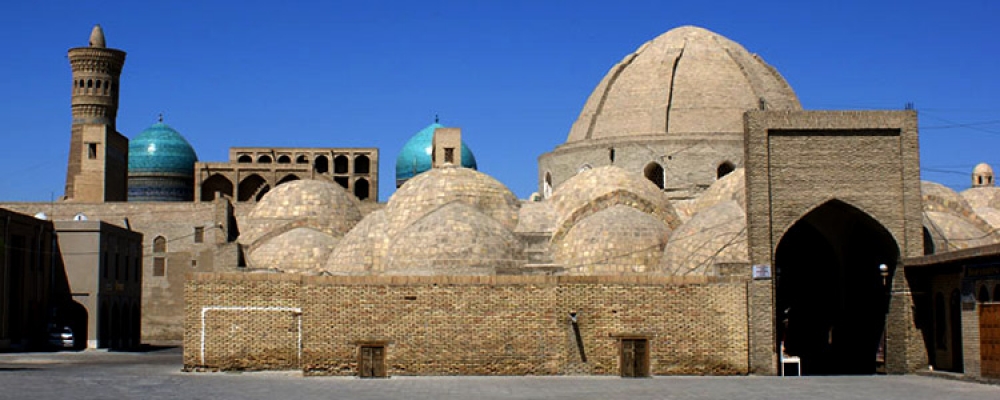 During the 10 days you'll spend with us on this tour, you'll see first-hand what makes Uzbekistan''s incomparable architectural heritage unique. Since ancient times, the people of this region have absorbed a diverse range of Asian and European cultural influences which are reflected in our built history. From 130 BC to 1453 AD, camel caravans plying the
Silk Road trade routes
between China and Europe stopped in our towns and cities to rest, exchanging ideas along with textiles and spices. Before the Arab conquest in the 7th century brought Islam to these lands,
Buddhism and Zoroastrianism
were the dominant religions; in places, you can still see evidence of them today. From 819 to 999, when much of present-day Uzbekistan was ruled by the Samanid dynasty of emirs, Bukhara became the cultural and spiritual heart of the Persian empire. After the Mongol warlord Genghis Khan conquered this region in the 13th century, Chinese cultural influence increased. Then, along came Amir Temur –
Tamerlane
-- who was born into a Turkish clan in Shakhrisabz but also claimed direct descent from Genghis Khan. In the 14th century, he imported the finest artists, artisans and craftsmen from all over his vast empire to transform Samarkand into an imperial capital grander than any that had ever come before it. But in the early 1500s, the Timurid dynasty was vanquished by
Uzbek tribes
from the north, who spoke a dialect of Turkish. In places, especially Bukhara, these emirs continued to rule over much of present-day Uzbekistan even after the region was colonized by Imperial Russia in the late 1800s, renamed
Turkestan
, and subsequently, in 1919 and 1920, became part of the former Soviet Union.
Read more...